Check out the book "Dyer Island Boys" by Jeffery Veatch which is inspired by the story of Berwick!
What is your son doing this summer?
Camp Berwick
Camp Berwick is a non-profit year round program designed to provide engaging activities for teenage boys. Residing on a 750 acre Island off the coast of Milbridge Maine, Camp Berwick is the spot young adults enjoy spending their summer.
Camp Berwick's Mission is to provide programs that respond to the needs of today's youth, by offering hands on leadership and problem solving experiences that result in increased self-esteem. The Berwick program promotes the development of characteristics that will benefit campers socially, mentally and professionally in whatever they choose to pursue in life.
At Camp Berwick we offer a unique summer program that is run by the teenage boys who attended the program. With the guidance of our trained and supportive staff team, the campers are able to explore their interest in trade skills such as
Carpentry
Boating
  Plumbing
Engine Repair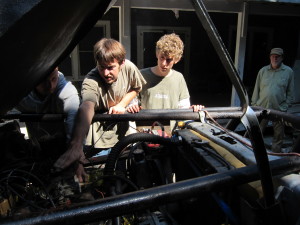 Engineering 
 Culinary Arts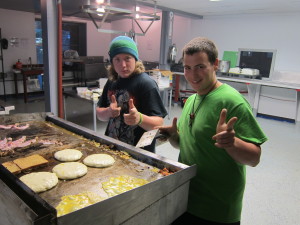 And More….
Through their experiences and by being surrounded by likemind individuals, the campers who attends our program often return home feeling more confident, self-aware and more mature. Camp Programs
Summer Program
Our summer program is lead by the campers who have attended the program in the past. The camp works off a rating system where you have 1st years, veterans, council members, cabin heads and crew heads.
1st years are campers who are attending the summer program for the first time. A 1st year camper is assigned to a cabin which is lead by a veteran camper. 1st year campers are giving a crew, in which they learn the trade for. At the beginning of the summer, 1st year campers are observed closely and giving less responsibility. As the summer progresses, if first year camper proves himself to be able to handle more responsibility then he will be giving it.
Veteran Campers are campers who have attend the summer program for more than one summer. Veterans at Camp Berwick hold more responsibilities than first year campers. Veterans at Camp Berwick are often group leaders, cabin heads and/or crew heads. Generally veterans aim to join the elite group of their peers called, The Council.
Council Members are comprised of veterans who have shown tremendous leadership abilities. The council members are the campers who plans the activities for the rest of the camp as well as maintain the "Law & Order" of the island.
Cabin Heads are made up of one or two veteran campers. A cabin heads responsibility is to watch over their peers and ensure that they are having a good time. In addition, the Cabin Head is responsible for their cabins attendance to camp projects and events.
Crew Heads are Veteran campers who have displayed ample knowledge in a trade skill and is able to teach that skill to other campers who are interested in learning.
For More Information Click Here